India and Russia to Jointly Develop Hypersonic BrahMos-II Missile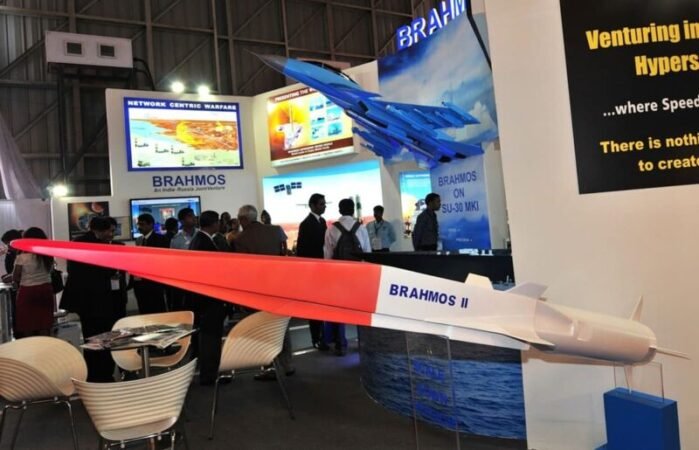 India's National Security Advisor (NSA) Ajit Doval and his Russian counterpart Nikolai Patrushev met last week to discuss the potential for joint development of the hypersonic version of BrahMos or BrahMos-II missile. The two officials discussed defence supplies from Russia and the collaboration between the defence sectors of both countries, particularly the possibility of developing an advanced version of the BrahMos missile. Their one-on-one meeting focused on connectivity issues, the Pakistan-Ukraine defence axis, payment mechanism, security partnership, and defence supplies from Russia that have been affected by the ongoing war.
Moscow is currently ahead of other Western powers in developing hypersonic missiles, which are considered game-changers in modern warfare. Hypersonic Weapon Systems (HWS) have been in the limelight since the Russia-Ukraine conflict began. According to sources, BrahMos-II could have the same performance characteristics as Russia's Tsirkon missile. Last year, CEO of BrahMos Aerospace, Atul Rane, had indicated that it was possible for BrahMos-II to share some features with the Tsirkon missile.
India is a party to the Missile Technology Control Regime (MTCR), which permits the country to develop missiles with ranges over 300 km and weighing more than 500 kg but prohibits their export. Even the supersonic BrahMos missile, the latest version of which has a range of 500 km, is restricted to a range of 290 km for export, to comply with the MTCR regulations.
The BrahMos-II is expected to have a range of over 300 miles and capable of travelling at speeds of up to Mach 7. It is being designed to be launched from multiple platforms, including land, air, and sea. HWS are designed to be highly manoeuvrable, able to change course quickly and evade enemy defence. They are capable of carrying out launches from a variety of platforms, including ground-based systems, aircraft, and submarines. HWS are capable of carrying conventional or nuclear warheads, which makes them a potential game-changer in military operations, given their speed, range, and ability to penetrate enemy defences.
BrahMos is a supersonic cruise missile that was jointly developed by the BrahMos Aerospace company, a joint Russian-Indian venture. The missile was developed by Russia's NPO Mashinostroyeniya and India's Defense Research and Development Organization (DRDO), with the first trial launch taking place in 2001. Various versions of the missile have been commissioned to India's Navy, Air Force, and ground forces.
The views and opinions expressed in this article are those of the author and do not necessarily reflect the views of The Kootneeti Team